Check this directory to find current promotions and spiffs from all of our Suppliers.
EXCITING ETHERNET INCENTIVE FOR COMCAST BUSINESS SOLUTIONS PROVIDERS SPIF payment is equal to 100% or 200% of the Monthly Recurring Revenue (MRR) based on ...
Make more money than ever from Evolve IP's aggressive new incentives released for 2018!
If you have NEVER sold Masergy, then this SPIFF is for you! 1st Closed Deal over $5K MRR sold between February 15th, 2018 and April 30th, 2018 June ...
Promotions valid April 1, 2018 to June 30, 2018
Unlimited National Calling. $19.95/mo.
For Master, Alliance and Referral Partners for Master, Alliance and Referral Partners
Dedicated Speeds & Guaranteed Reliability for Only $100/mo.
Free Installation, Equipment, & Proactive Monitoring for Only $249/mo.
Free Proactive Monitoring. Price Match Guarantee for Only $199/mo.
Unlimited National Calling. $19.95/mo. No Contract.
With Purchase of MegaPath T1 or Symmetric Ethernet
Transform Your Network with Free SD-WAN. Just Bundle Hosted Voice & Business Internet.
Zero Downtime. Elite Support. Only Serious IT Need Apply.
Award-Winning Business Phone & Collaboration Solution
Vonage is very excited for the launch of the new Inside Channel Sales Team. This team will be focused on the SMB market and will provide a high level of sales ...
There has never been a better time to partner with Vonage. Throughout Q2 you can earn up to 5x on deals sold with Vonage. Here's the Breakdown: 2x MRR ...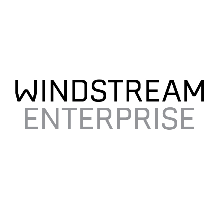 A SPIFF that fits you. Whether you are upgrading Small Business customers from legacy voice to cloud based OfficeSuite or deploying an Enterprise multi-site, ...